Rotary Central Cayman Islands is recruiting future peace leaders for Rotary Peace Fellowship!
While the world hopes for peace, Rotary International – a humanitarian service organisation dedicated to world peace and understanding – works to make it a reality by training the next generation of peace leaders. Rotary Central Cayman Islands is now recruiting for the Rotary Peace Fellowship, a program that gives up to 100 fellows the opportunity to obtain professional development certificates or master's degrees in Peace and Conflict Resolution.
What is the Rotary Peace Fellowship Program?
The Rotary Peace Fellowship program is a fully funded master's degree or certificate in peace and conflict studies. Every year, 100 individuals are selected to receive a generous award from The Rotary Foundation that funds tuition, living expenses, international field experience, and research/conference opportunities at one of the Rotary Peace Centers, located within seven leading universities around the world.
Studying at a Rotary Peace Center will open the door to a variety of careers, such as foreign policy, human rights, international law, and development and humanitarian action. It's where you will build a global network with peace fellows and Rotarians from all over the world, while gaining new skills in conflict resolution, cross-cultural awareness, negotiation, peace and conflict research.
The more than 1,100 program alumni are working as change agents for peace in over 100 countries with national governments, NGOs, United Nations agencies, and other entities. You could be one of them.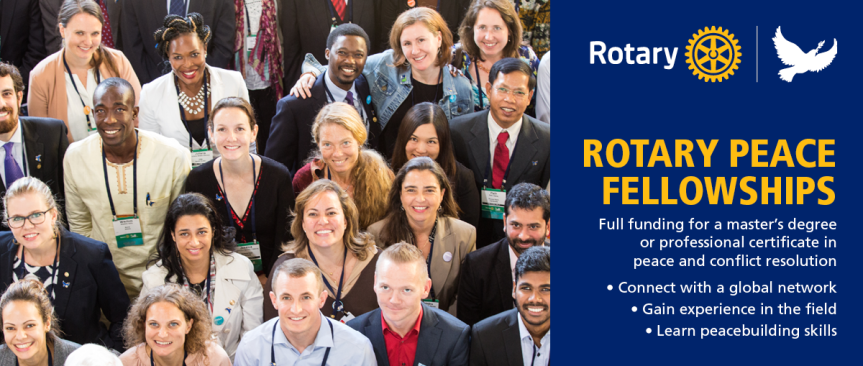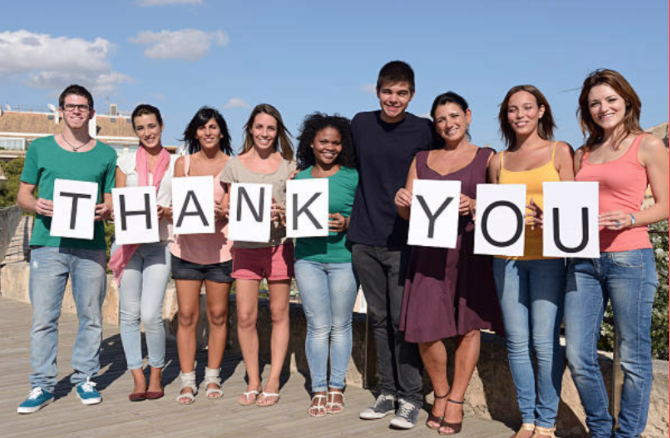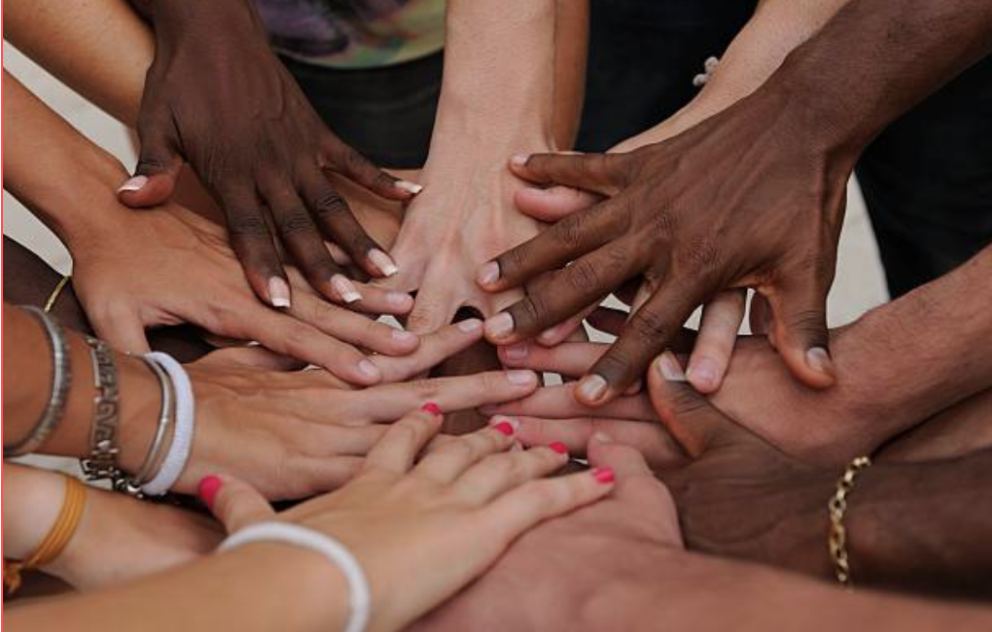 Master's Degree – Building the leaders of tomorrow
15-24 month program at one of our 5 Rotary Peace Centers at leading partnering universities
50 fellows selected annually to earn a master's degree in fields related to peace and security
Each university offers customized curriculum and a 2-3 month applied field experience
Fellows connect with an international cohort of peace fellows, thought leaders, and a global network of Rotarians
Professional Development Certificate – Strengthening the leaders of today
3 month professional development program at our Rotary Peace Center in Bangkok, Thailand
50 fellows selected annually to earn a professional certificate in peace and conflict studies
Intended for professionals with extensive experience working in peace-related fields
Diverse interdisciplinary program includes 8-weeks intensive classroom study with guest lecturers and 2-weeks field studies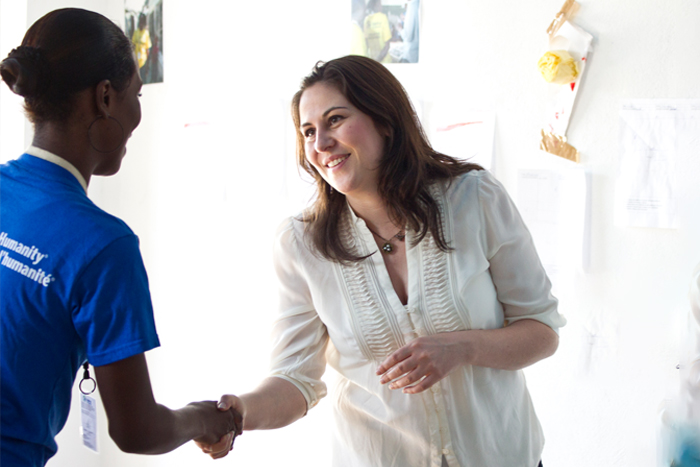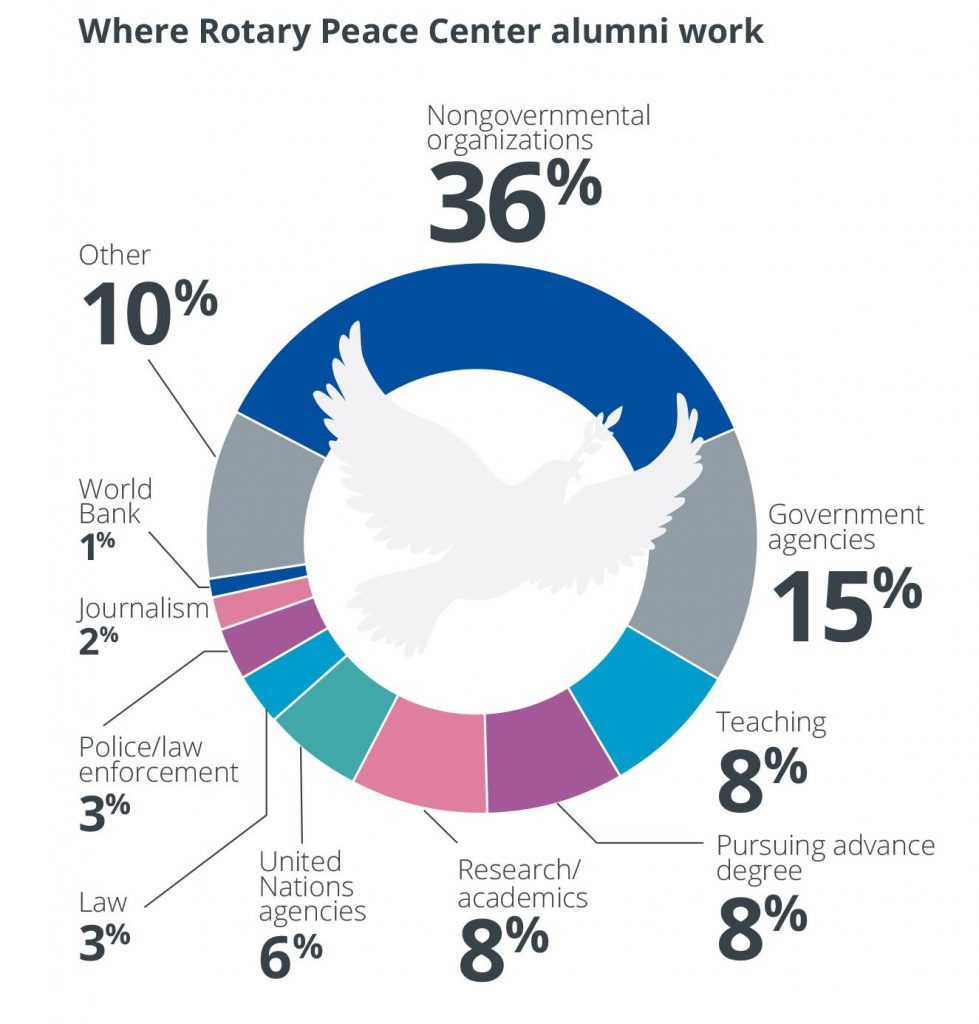 Peace fellowship applicants must meet these requirements:
Proficiency in English; a second language is strongly recommended
Demonstrated commitment to international understanding and peace
Excellent leadership skills
Master's degree applicants: minimum three years of related full-time work or volunteer experience, bachelor's degree
Certificate applicants: minimum five years of related full-time work or volunteer experience, strong academic background
"The greatest of all achievement is the result of the combined effort of heart, and head and hands working in perfect coordination"
-Paul P. Harris, Founder Rotary