OUR GUIDING PRINCIPLES AND PEOPLE 
Several principles have been developed over the years to provide Rotarians with a strong, common purpose and direction. They serve as a foundation for our relationships with each other and the action we take in the world. In particular the Objectives and the Four-Way Test guide us throughout our meetings and projects.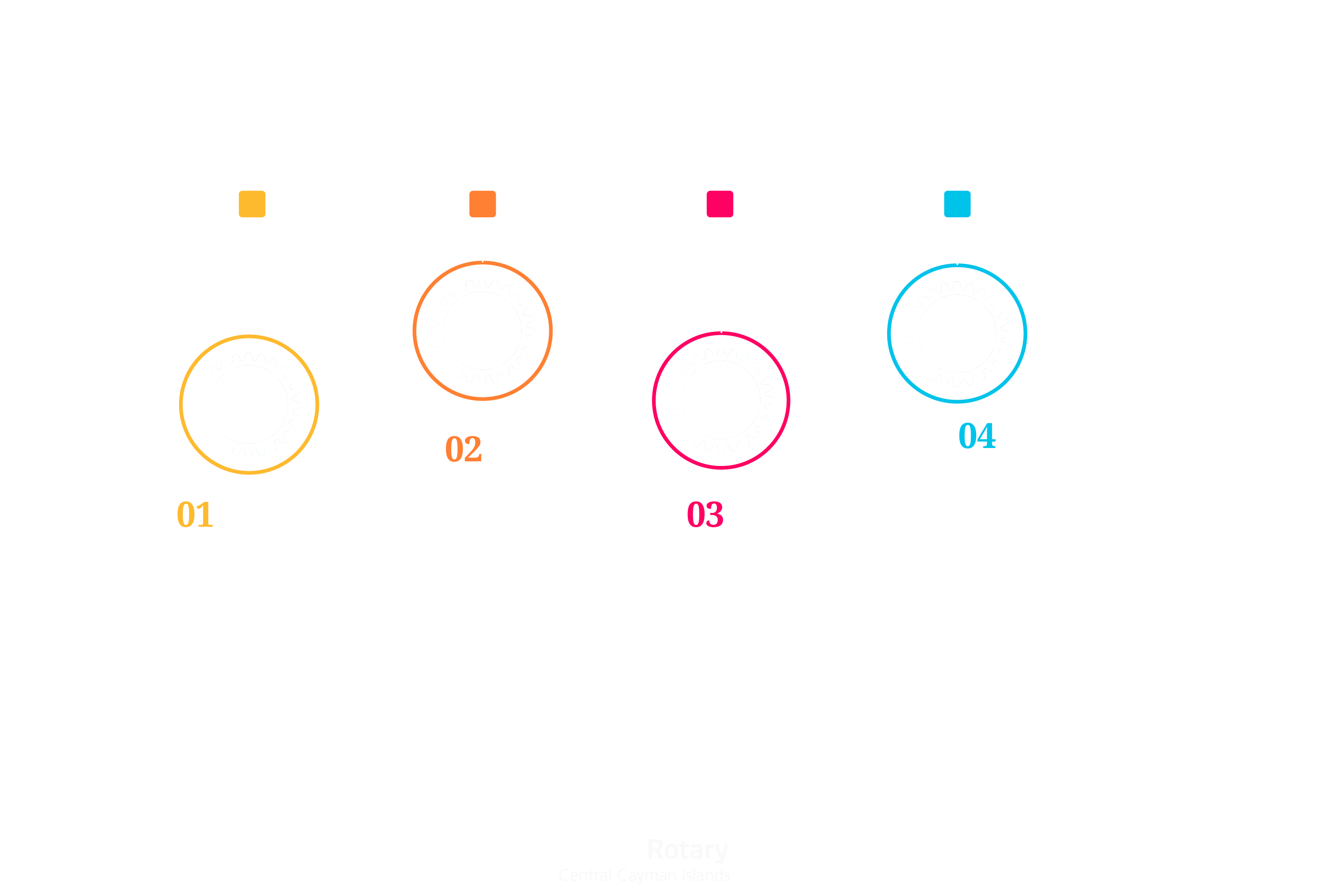 The Object of Rotary is to encourage and foster the ideal of service as a basis of worthy enterprise and, in particular, to encourage and foster the following: 
Rotary is led by a diverse team of top executives on an annual election basis. Whether developing Rotary policy, providing financial support, reporting on their area of responsibility, or advancing Rotary's strategic plan, each member of the team is dedicated to helping our members connect and take action to create sustainable, lasting change in our community. Rotary Central Cayman Islands Ltd is a Non-Profit Organisation registered in the Cayman Islands effective 16 July 2018. NPO registration #232
I love Rotary because… it provides an avenue where I gained by serving others.
I love Rotary because of the diversity in membership and fellowship.
I love Rotary because the opportunity to give back to the community is invigorating. The enthusiasm and strength of our club means we have done so much for a great many people.
I love Rotary because my club encouraged me to get involved and collaborate with shared ideas and putting them into action for the betterment of the community.
I love Rotary because it has given me the opportunity to serve the community in grander and more impactful ways than I can possibly do on my own.
I love Rotary because it provides and avenue to give back to the community and be directly involved in facilitating and creating change.
I love Rotary because of my fellow Rotarians, a dedicated and inspiring bunch who give their best to all things Rotary!
I love Rotary because it offers me the opportunity to make a contribution to the community as and where I am and by extension to the world.
I love Rotary because…The ethos, the legacy, the platform, the output, is focused on furthering positive outcomes, covering all aspects of how we live as humans in communities across the globe.
I love Rotary because we do so much to help those in need in our community and abroad and we have fun doing it! Our weekly meetings also provide an opportunity for fellowship. Some of my dearest friends are Rotarians and I enjoy catching up with them. Being a Rotarian also means making a verbal commitment to truth, fairness, goodwill and friendship through the Four-Way Test. Everyone needs a little accountability in their lives.
I love Rotary because it gives me a chance to give back to these wonderful islands.
I love Rotary because there is nothing more satisfying than surrounding yourself with a family who shares the same values and desire to create change. We all want to make a better world, and where better to start than in your own community.
I love Rotary because I am able to have fellowship with amazing like-minded individuals and get to support my community. If you want to gain friends and give back to the community in which you live why not join us?
Rotary touches every facet of life. Rotary helps me to define and focus my desire to serve the community and to help people who need. The support and fellowship of fellow Rotarians is invaluable. I try to apply the 4 way test in everything & believe that each member adds exponentially to Rotary's ability to have positive global impact.
I love Rotary because…it's my chance to give back to the community.
HISTORY OF ROTARY CENTRAL CAYMAN

The Rotary Club of Central Cayman Islands (Club ID: 24132) received its charter from Rotary International on October 30 1986. The Charter President was John A. Furze. All these years later, one of the original members still in the club today, proving that Rotary is a family for life. Here is a photo of some of our past Presidents, taken in 2014.
Over the years, the club has met many needs of varying sorts within the community – assistance with housing, the building of the T.E. McField Centre, the restoration of the Mastic Bridge, and hurricane relief. The club also recognises its international responsibilities having built a school cafeteria in Hinche Haiti and also in contributing to disaster relief projects, sanitation, and clean drinking water programmes worldwide. Some of our annual initiatives include:
• Community Bus Shelter Program
• Music Extravaganza
• Junior Achievement
• Health Screening
• Rotaract Club of Blue Cayman Islands
• EarlyAct Club of St.Ignatius Primary School
• Rotary Youth Leadership Awards (RYLA)
• Little Free Libraries
• Parks & Recreation Initiatives
• Crisis Centre Assistance
• Rehabilitation Programs
• Special Needs Programs
• Fred Speirs Debates Programs
• Dr. Bill Hrudey Science Fair
• Take a Kid Fishing
• Vocational Grants
• MobiMat Beach Access – and much more!
What was the first Rotary Club community project?
A "comfort station" in downtown Chicago. Public restrooms were typically found only in saloons at that time, and unaccompanied women were not permitted to enter saloons.
How much were annual dues at the first Rotary Club?
There were no dues at the first Rotary Club. The group voted there would be no dues and all club expenses would be paid from 50-cent fines.
In what country was the first Rotary Club outside of the United States? 
The first non-USA Rotary Club was in Winnipeg, Canada, in 1912.