OUR GUIDING PRINCIPLES AND PEOPLE 
Several principles have been developed over the years to provide Rotarians with a strong, common purpose and direction. They serve as a foundation for our relationships with each other and the action we take in the world. In particular the Objectives and the Four-Way Test guide us throughout our meetings and projects.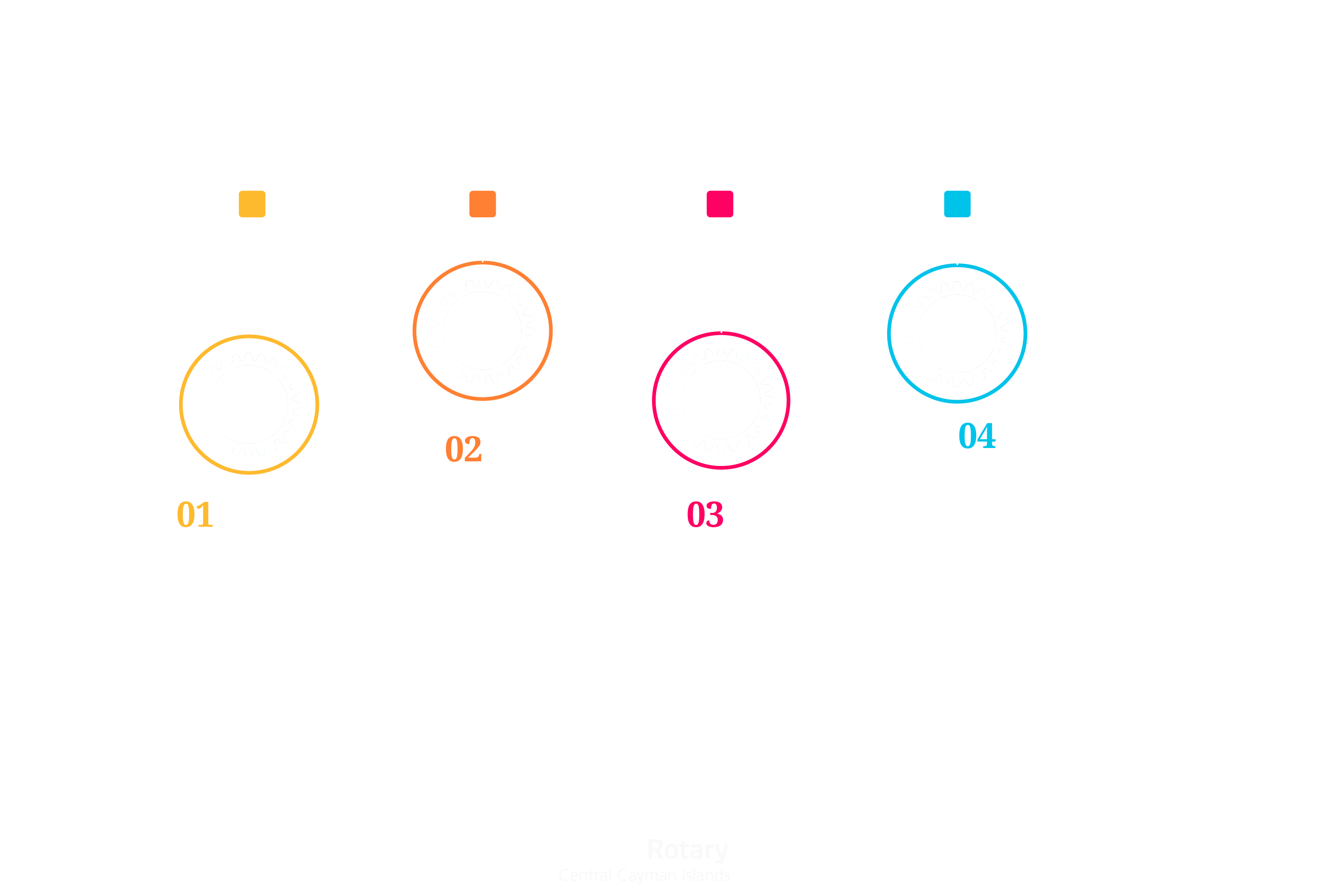 The Object of Rotary is to encourage and foster the ideal of service as a basis of worthy enterprise and, in particular, to encourage and foster the following: 
Rotary is led by a diverse team of top executives on an annual election basis. Whether developing Rotary policy, providing financial support, reporting on their area of responsibility, or advancing Rotary's strategic plan, each member of the team is dedicated to helping our members connect and take action to create sustainable, lasting change in our community. Rotary Central Cayman Islands Ltd is a Non-Profit Organisation registered in the Cayman Islands effective 16 July 2018. NPO registration #232
HISTORY OF ROTARY CENTRAL CAYMAN

The Rotary Club of Central Cayman Islands (Club ID: 24132) received its charter from Rotary International on October 30 1986. The Charter President was John A. Furze. All these years later, one of the original members still in the club today, proving that Rotary is a family for life. Here is a photo of some of our past Presidents, taken in 2014.
Over the years, the club has met many needs of varying sorts within the community – assistance with housing, the building of the T.E. McField Centre, the restoration of the Mastic Bridge, and hurricane relief. The club also recognises its international responsibilities having built a school cafeteria in Hinche Haiti and also in contributing to disaster relief projects, sanitation, and clean drinking water programmes worldwide. Some of our annual initiatives include:
• Community Bus Shelter Program
• Music Extravaganza
• Junior Achievement
• Health Screening
• Rotaract Club of Blue Cayman Islands
• EarlyAct Club of St.Ignatius Primary School
• Rotary Youth Leadership Awards (RYLA)
• Little Free Libraries
• Parks & Recreation Initiatives
• Crisis Centre Assistance
• Rehabilitation Programs
• Special Needs Programs
• Fred Speirs Debates Programs
• Dr. Bill Hrudey Science Fair
• Take a Kid Fishing
• Vocational Grants
• MobiMat Beach Access – and much more!
What was the first Rotary Club community project?
A "comfort station" in downtown Chicago. Public restrooms were typically found only in saloons at that time, and unaccompanied women were not permitted to enter saloons.
How much were annual dues at the first Rotary Club?
There were no dues at the first Rotary Club. The group voted there would be no dues and all club expenses would be paid from 50-cent fines.
In what country was the first Rotary Club outside of the United States? 
The first non-USA Rotary Club was in Winnipeg, Canada, in 1912.